Enjoying the Benefits of Being a Pro!
Shipping at No Cost. Gear Included. Membership Included for Free.
Satisfied Clients Speak
Find Out Why Professionals Choose Our Plumbing and Fire Supply Products Time and Again.
Your product inventory has truly been a game-changer for our business. The comprehensive selection and top-quality items have streamlined our operations and saved us time and effort.
Your company's discount pricing is a real game-changer. It's not just about saving money; it's about the incredible value you offer. We've been able to maximize our budget while still accessing top-quality products and services. Thank you for making quality affordable and for being a trusted partner in our success.
Christopher Kendrick
Heating LLC
Your company's shipping service is simply outstanding. The speed and reliability of deliveries have consistently exceeded our expectations. It's evident that you prioritize customer satisfaction, and that's why we choose your services time and time again.
Mike Thompson
Lights For Less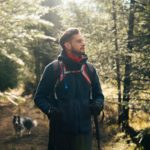 Respected Brands
Shop from the industry's most reliable brands and manufacturers.
Find us
Ready to experience top-notch plumbing and fire supply solutions? Contact us at Allied Plumbing & Fire Supply today, and let's discuss how we can meet your needs!